Congratulations on your upcoming Marriage and thank you for considering Weddings in Malta to plan your Dream Wedding in Malta. We would be honoured to assist you in organising your Malta Wedding and ensuring this 'Once-in-a-lifetime' occasion is simply perfect for you, your family and your friends.
Weddings in Malta have hand-picked some of the most romantic and exclusive Wedding venues in Malta. You've waited your entire life for this day, so it's only fitting that you experience it in a setting you'll remember for a lifetime, formal or casual, romantic fairy-tale or chic-contemporary, Weddings in Malta will create your dream Malta Wedding that truly reflects your personality and taste.
Your Wedding in Malta should be as individual as you are, Weddings in Malta are committed to making your unique vision a reality, because your Wedding day is as unique to us as it is to you. It's your Malta Wedding and your choice to combine everything you want into a bespoke Wedding day that meets your exclusive requirements.
If you are getting married in Malta, with Weddings in Malta as your Wedding Planner we ensure that all our couples enjoy a memorable, unique, exciting and, above all, stress-free Malta Wedding with nothing left to chance. From the time we receive your initial request, up until the precious moment when you say 'I do', we will organize your dream Wedding in Malta for you and guide you through every step of the way, allowing you to arrive on the beautiful island of Malta and find everything prepared for the big day for you to enjoy!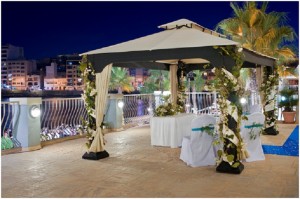 Malta is a Gem in the middle of the Mediterranean and is the ultimate getaway for a romantic dream Wedding. Blessed with a mild all year round climate set in crystal waters make Malta the perfect destination for your Wedding abroad or Renewal of Wedding Vows. Only 3 hours from the UK and numerous daily budget flights Getting Married in Malta is a very cost effective destination for your Wedding in Malta and a holiday for your family and friends too.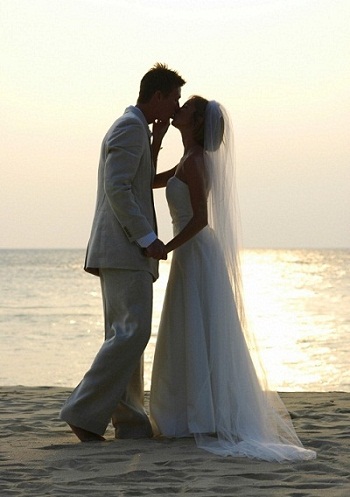 Even if you don't require full planning of your Malta Wedding, Weddings in Malta will be delighted to assist you with anything you may need for your Wedding in Malta, from Accommodation to Maltese Buses. Please have a look at our Services page for everything Weddings in Malta can do for you.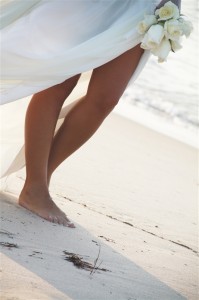 If you are getting Married in Malta, no less than 365 Churches await you including Church of England and Catholic and some of the most stunning locations for Civil Ceremonies.  Weddings in Malta offer some of the most amazing Wedding Venues in Malta from Beach Wedding Venues, Waters Edge Wedding Venues, Castle Wedding Venues, Church Wedding Venues, Garden Wedding Venues, Historic Wedding Venues and Wedding Cruises. Please look at our Wedding Venues page to find your dream Wedding venue in Malta. With Weddings in Malta as your Wedding Planner nothing is impossible just let us know your desires for your dream Wedding for getting married in Malta and we will take care of it.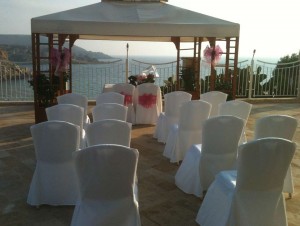 Having had a destination Wedding ourselves, we have experienced first hand marrying abroad and understand the pressures and emotions you will experience along the way. Having originally ran Weddings in Malta out of the UK, we have now relocated to Malta where we can personally fulfill all of our Bride's and Groom's dreams for your perfect Wedding in Malta. Trust Weddings in Malta to undertake the planning and organisation of your marriage as seriously as you are preparing to take your vows.
Working directly with carefully selected professionals including the most exclusive Wedding Venues in Malta, hoteliers, Accommodation , Florists, caterers, photographers, Stylists and DJ's to mention but a few; all of whom are at the top of their game in their industry and guaranteed to provide you with a first class service to create exceptional memories of your Wedding in Malta that will last a lifetime.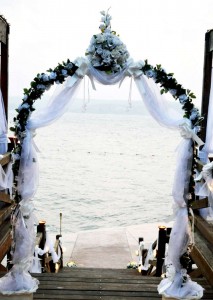 From the moment your Wedding date is set, Weddings in Malta will orchestrate every aspect of your dream wedding taking care of everything from helping you choose the perfect Wedding Venues to guiding you through the paperwork requirements together with all the 'finishing touches' to ensure that you and your guests enjoy every minute of this amazing event.  Nothing will be left to chance.
Your wedding is a truly special event, the date that marks the start of a new chapter in your life together, allow Weddings in Malta to take care of every aspect of your special day and we will make your dream wedding in Malta a reality. We give you the opportunity to organize your dream wedding in Malta from the comfort of your own home or we look forward to welcoming you to the beautiful island of Malta and meeting with you and discussing how we can create your perfect Wedding in Malta. With Weddings In Malta as your Wedding Planner in Malta we will present you with an array of options ensuring your Wedding day is a truly memorable one.
We would love to meet you on Skype just click on the Skype Button to call us or if you are getting in touch from the UK or Ireland just email us telling us your dream Wedding in Malta with your landline number and when it's good for you